He loved the catnip mice I bought him from the petshop in town, usually ripping the tail off immediately.
He also hunted rats and rabbits in the surrounding fields and gardens - at least this one was finished outside rather than on the only decent rug I own.



Then in April 2017 he stopped eating at his normal rate. Bad breath as well so I was worried about his teeth and booked him into the vet for 4pm to get them checked. The vet discovered his kidneys were enlarged and ran some tests, his blood work showed abnormal results so an ultrascan was done. This showed multiple cysts on both his kidneys, they had pretty much shutdown and the reason for his bad breath was the amount of waste still in his blood.
So at 6.30pm, the hard choice was made and the drug administered. He feel asleep in my arms - his head just dropped forward and he was gone.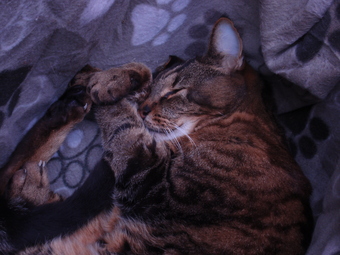 Still a handsome boy even when cold in his grave.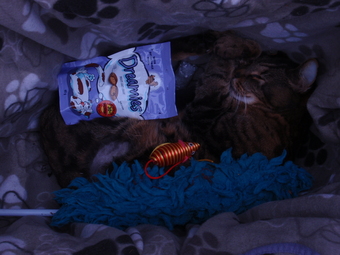 Buried in his blanky with a catnip mouse, some treats and his favourite blue duster that he used as a surrogate girlfriend..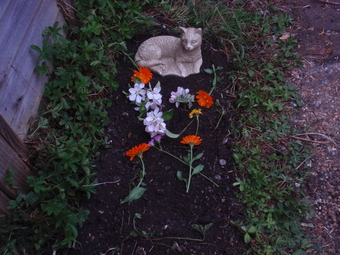 Wildflower seeds on the grave, I hope they make a suitable display later.